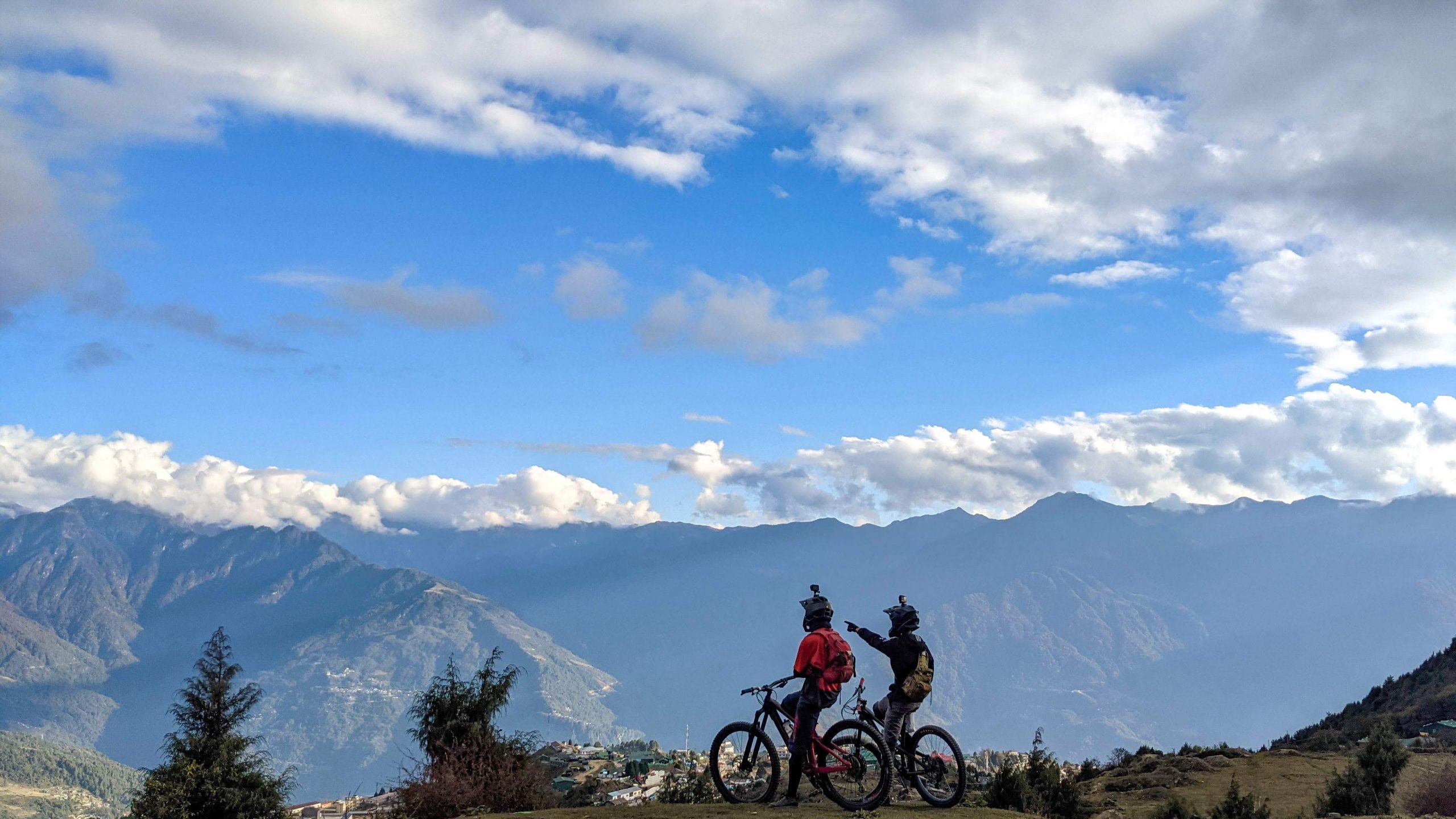 The United Nations World Tourism Organization has celebrated September 27 as World Tourism Day every year since 1980. This date was chosen because the UNWTO Statutes were adopted on this day in 1970. This day is meant to raise public awareness of tourism's importance to the world economy and demonstrate how it affects global political, economic, social, and cultural values.
 This year, Meghalaya Tourism aims to commemorate this day by highlighting adventure tourism and the different adventure tourism-related activities in the state in relation to this year's theme for World Tourism Day, which is 'Rethinking Tourism'.
In essence, the theme 'Rethinking Tourism' will consider where tourism is headed, where it needs to go, and how we should promote it. It also aims to inspire discussion on rethinking tourism for development, including job creation and educational possibilities, as well as on the industry's environmental effects and potential for more sustainable expansion.
Because adventure tourism is so essential to the character and to the overall development of tourism in Meghalaya, both commercially and culturally, we have selected it as the focus for this tourism day. As it is only natural for this kind of tourism to be popular among locals as well as tourists and visitors from outside the state because adventure is not only interwoven into the fabric of the people of Meghalaya but it is also known to always attract the attention of foreign visitors.
Adventure tourism in Meghalaya:
The inhabitants of Meghalaya have always had a strong connection to all things related to nature and adventure tourism in general. People of various ages have historically enjoyed caving, hiking, and trekking. The hills, lakes, and rivers of Meghalaya provide more adrenaline-pumping activities than you can imagine if you're looking for a modern adventure. These activities are also getting more popular with tourists and visitors; thus, the adventure tourism sector is now more active than ever.
Selected figures in the state's adventure tourism sector:
Travel Meghalaya Travel Local
The goal of Travel Meghalaya Travel Local is to promote a less carbon-intensive tourism destination by offering a selection of carefully selected tours in Meghalaya as well as modest chapters in remote small towns. They concentrate on a simple and controllable approach to tourism by creating camps and small homestays. Through training, continuous connection building, resource mobilization, and the production of a tour that has been thoughtfully designed for visitors by locals, they want to educate everyone they deal with about the importance of sustainable and responsible tourism.
They specifically organise and curate vacations from the perspective and expectations of the consumer because they are a curating agency. The trips are designed to connect people and nature through a variety of perspectives, including adventure, local cuisine, nature trails, meditation, storytelling, and performing arts. This will help their clients relate to and understand the culture, diversity, and understanding of nature that we have lost with modernization.
Different activities taken up by Travel Meghalaya Travel Local:
Nature trails:
This nature trail is a brief and easy stroll inside Mawlyngbna village's lush woodlands. The walk includes folk tales, participation in and sharing of traditional knowledge, all with a focus on the concept "Ka Mariang ka kren" or 'the language of the forest,' a connection between nature and human living with nature, or simply 'nature reading.'
Crevice walk:
This carefully planned excursion has a 20-meter vertical plunge and tunnels inside a deep crevice with its own ecosystem that may have developed as a result of tectonic plate shifting. A deep exploration of the crevice will allow you to see rock formations, crawl through small tunnels, pass by hanging boulders, encounter bats, and find odd wooden ladders.
Canyoning:
A two-mile river trek is probably one of the most fun and adventurous of the activities you can take part in while in Mawlyngbna. The trek starts off with a large pool and a cliff diving spot, later followed by a series of natural water slides, a water trek, natural pools, swimming passages, and a waterfall rappelling section.
Lakeside camping:
There are two camping sites available for camping which are both confined with natural camping spaces, toilets, and safe parking areas; and a camp with a panoramic star-lit view along with the illuminating cities of the Bangladeshi plains. The sound of crickets and the cool relaxing breeze are just part of a storytelling night over a bonfire and some barbeque.
A Cultural experience:
This experience begins with a walk inside a village having two massive waterfalls on two opposite sides, accompanied by a seasonal series of fourteen other waterfalls. One can witness this amazing sight when the monsoon hits these areas. The village also brims with wild flora and wild vegetables and fruits, which are ubiquitous along the village pathways and small thatched homes.
Contact details :
Travel Meghalaya Travel Local(+91 8731840739)
Trail heads
'Trail Heads' is a mountain biking adventure tour provider that offers a greener and healthier approach to tourism by connecting people to the environment through the use of cycles. By exploring and displaying the varied beauties of Meghalaya on bikes, they hope to boost cycling tourism. When you travel by bicycle, you get a different perspective of the area and develop a stronger sense of the place than when you view it from a moving vehicle. The need of the hour is to rethink or focus on a greener tourism experience, and bicycles are known to have no carbon footprint.
Activities taken up by Trail Heads:
They engage in activities such as individualised mountain biking rides, tours, and workshops, with excursions ranging in complexity from easy or beginner to challenging or professional.
These activities really bring out the true beauty and thrill of the region, as being able to explore it while discovering new locations on a bicycle truly enhances the experience of the tour. Simply being on a bicycle is not only exhilarating but also brings back memories we all had as children, which made us happy and joyful.
Contact details:
Trail heads (+91 81189 51202)
Meghalaya Aero and Adventure Sports Association
Aero and adventure sports, notably paragliding, are the main emphasis of the Meghalaya Aero and Adventure Sports Association, which also trains young people on how to participate in these activities. Soon they will also offer visitors air balloon flights and paragliding as joyrides. In addition to being one of the state's top innovators in aero-sports, they also participate in other adventure tourism-related activities.
Activities taken up by the Meghalaya Aero and Adventure Sports Association:
The primary activities of the Meghalaya Aero and Adventure Sports Association are:
     

Paragliding

     

Balloon Rides

     

Aero Sports

     

Training of the youths.
Along with highlighting new locations, in addition to Sohra (Cherrapunji) and Mawlynnong, they also intend to extend their operations. Apart from this, they also aspire to make Meghalaya a top travel destination in India by promoting this type of tourism throughout the whole state.
Contact details:
Meghalaya Aero and Adventure Sports Association (+91 8837300752)