Experience
3,500 steps down to paradise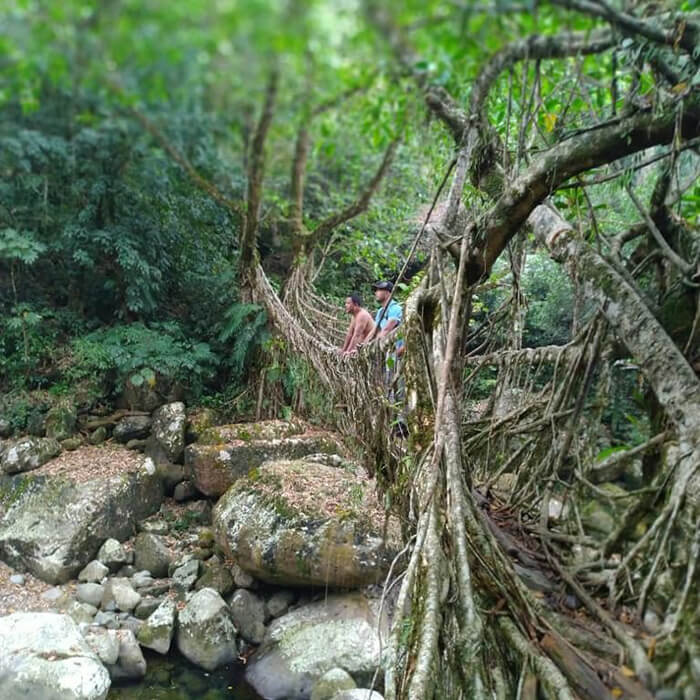 NONGRIAT
EAST KHASI HILLS
Nongriat is about a lot more than just the double decker root bridge. You have to walk about more than three kilometres and through a series of 3,500 stone-hewn on the trail to Nongriat. On reaching the place, you will find that the place is filled with natural pools, waterfalls, lagoons and many more wonderful natural beauties which will captivate your eyes throughout. Another hour from the area, you will find yourself amidst one of the place's breathtaking gems — the Rainbow Falls.
Duration : Two Days, One Night
Distance from Shillong : 65.2km
No. of people : Max 20 People
Price : 2,800/- INR per Head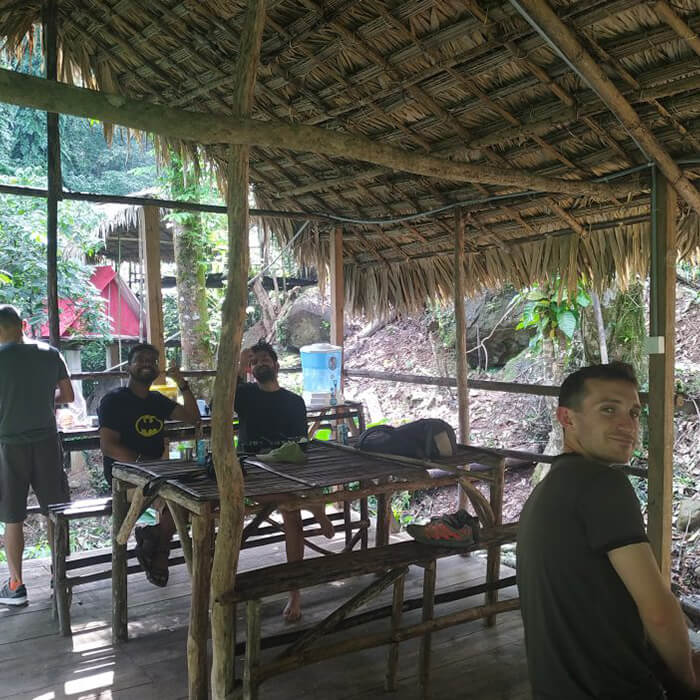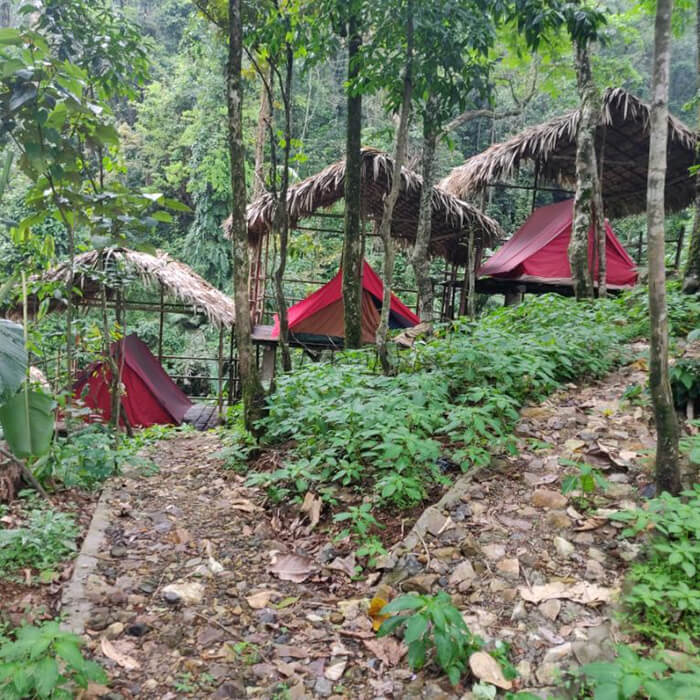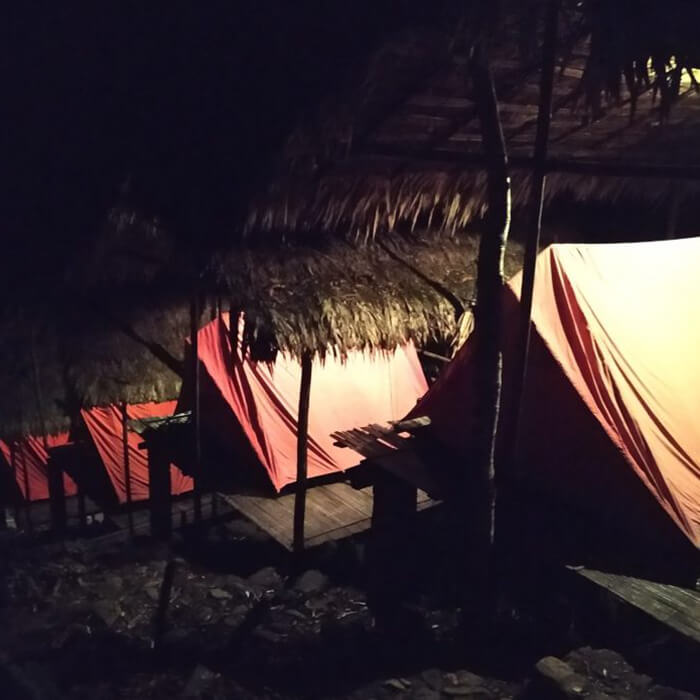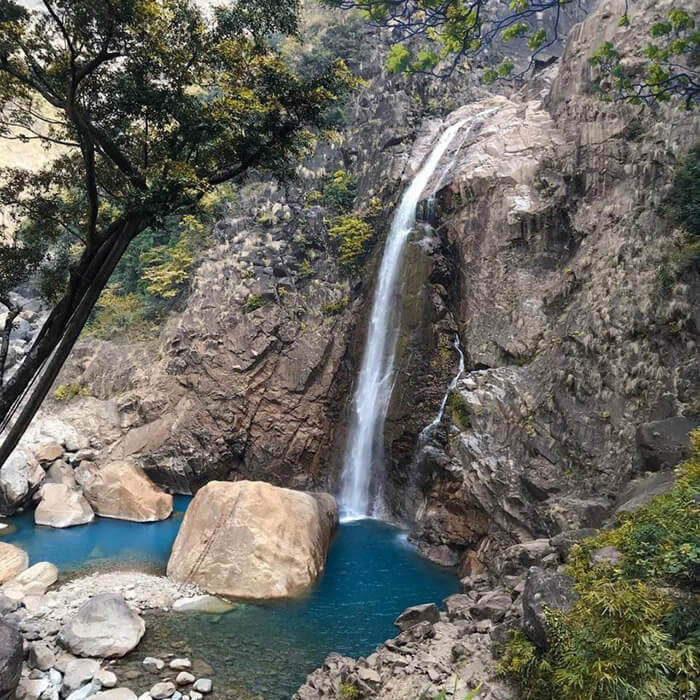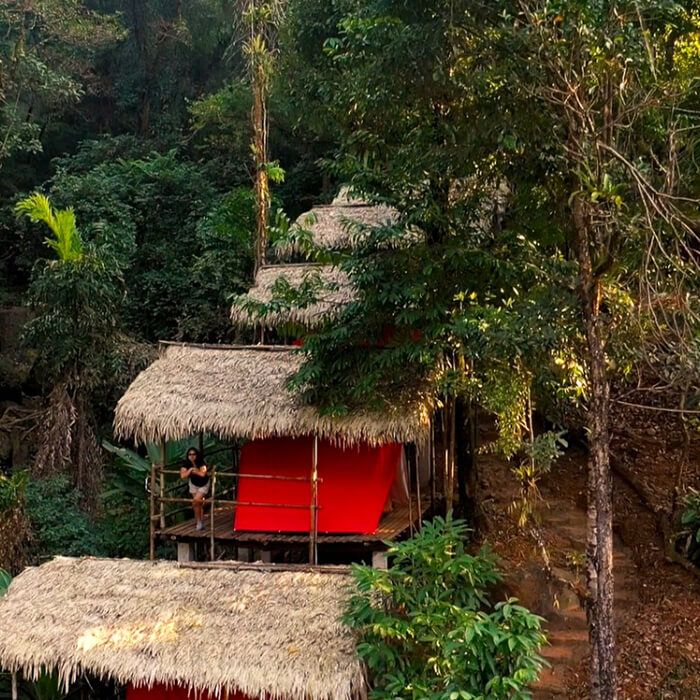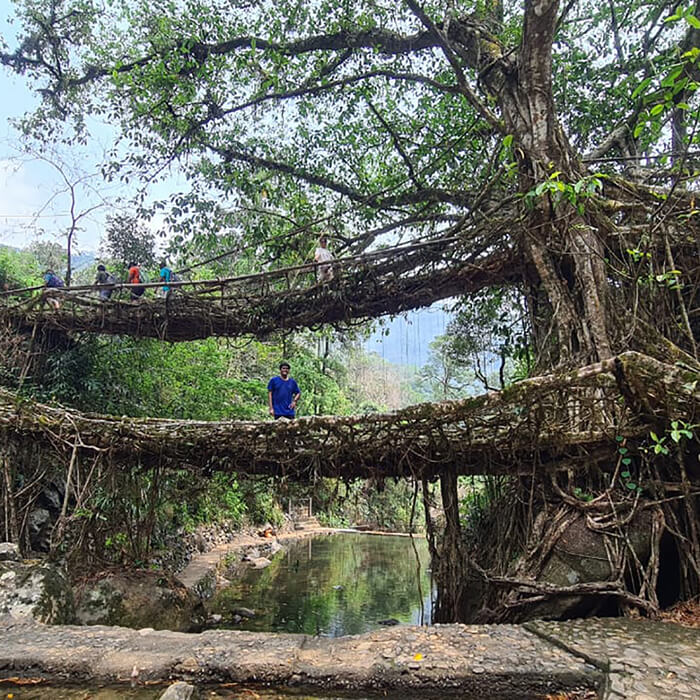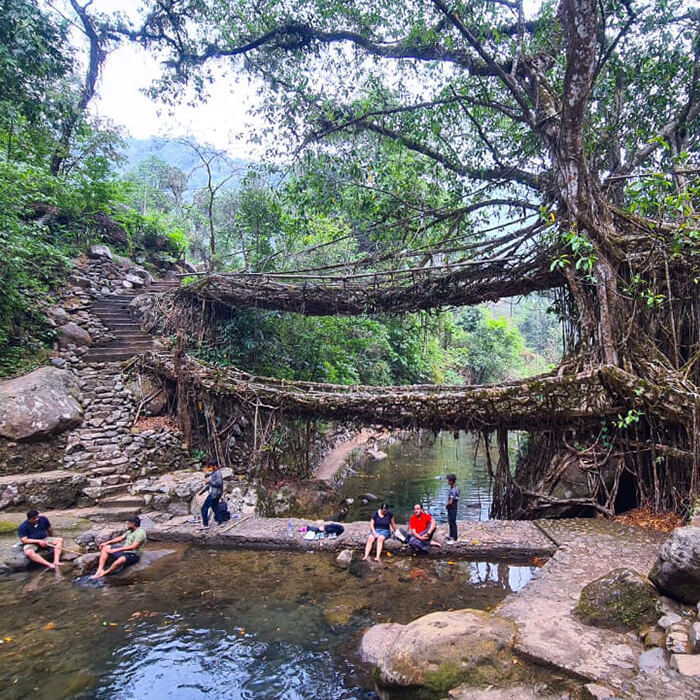 Drive from Shillong Tyrna Village.
From Tyrna Village Trek to Nongriat, Nongthymmai. Trek Time 30 Min.
After Reaching Nongriat, Nongthymmai rest and relax followed by lunch.
After lunch Trek from Campsite to double decker living Root Bridge, rainbow falls and back to campsite. Total Trek time 2 hr 30 min approx.
After reaching back to campsite Tea and biscuits, bonfire and dinner will follow.
Amenities/facilities available: 3 washrooms with 2 showers
Duration: 2 days and 1 night
People to manage: 20 max per night
Hosted in which language English, Hindi, Khasi
Best time to visit (which month): October to June
Experience Package price per day/overnight: INR 2,800/- per head
What is included : 3 meals, bonfire, river side camping and trekking guide
Commitment to safety – (share details) All our guides are certified CPR guides under Rashtriya life Saving Society
Name :
River Side Camping
Price (per night) :
INR 2,200/- per head
What is included :
3 Meals
Bonfire
River Side Camping
Trekking Guide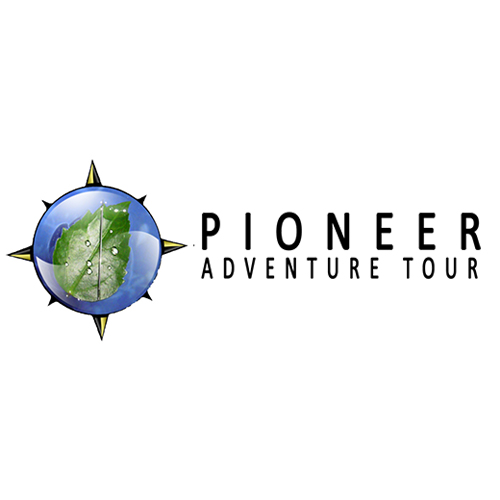 Experience hosted by : Pioneer Adventure Tour
Know your host : PAT is the only certified Adventure in Meghalaya registered with Adventure Tour Operators Association of India (ATOAI). We will ensure that you get a dose of nature in the most comforting and supporting way. Try our day trips if you are short of time, and if you have more time then take the opportunity to enjoy the beautiful outdoors over two days and take part in a whole slew of activities at a more relaxed pace. Take a minute and close your eyes and imagine the star-lit skies, the sound of crickets and rushing water, the smell of the barbeque wafting past your tent as you prepare.
Language : English, Hindi and Khasi
Contact with the Host :
Phone No. : +91 9856006437, +91 8787840554, +91 9049442647, +91 8132079703
Email ID :
Website : www.pioneeradventuretour.com
Whatsapp
SMS