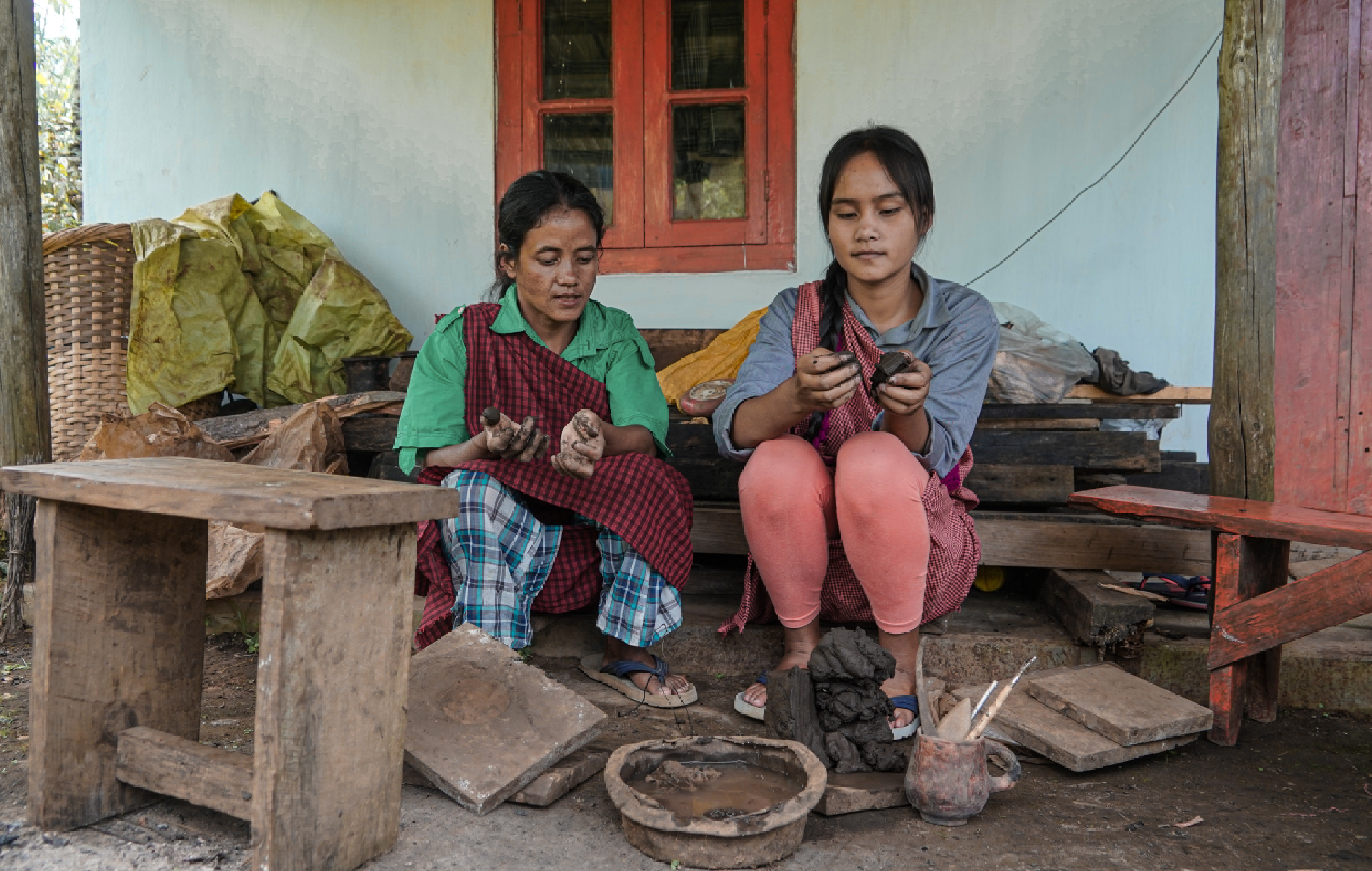 Women Leading the Way: Celebrating Meghalaya's Women in Tourism
As the world prepares to celebrate International Women's Day, this state is brimming with excitement to recognize and empower the fierce and fabulous ladies of the region. Meghalaya Tourism is leading the charge by promoting the strong and independent women who are driving the state's entrepreneurial and tourism-related activities. Thus, let us take a minute to recognize Meghalaya's women and their incredible contributions to society!
These women all provide curated experiences where you can understand and get a first-hand experience of how they perform their unique practices, such as black pottery manufacturing, baking pusaw or rice cakes, and cultivating Lakadong turmeric. Some of these experiences include: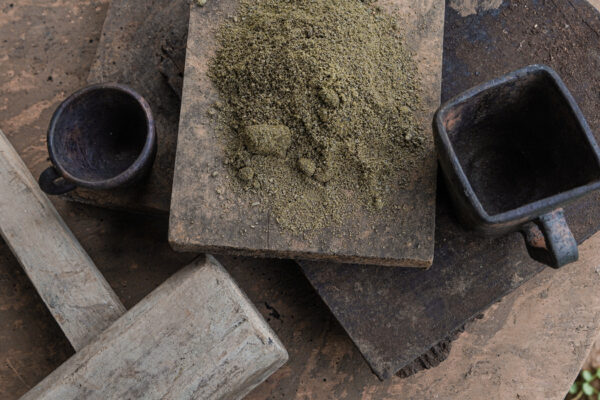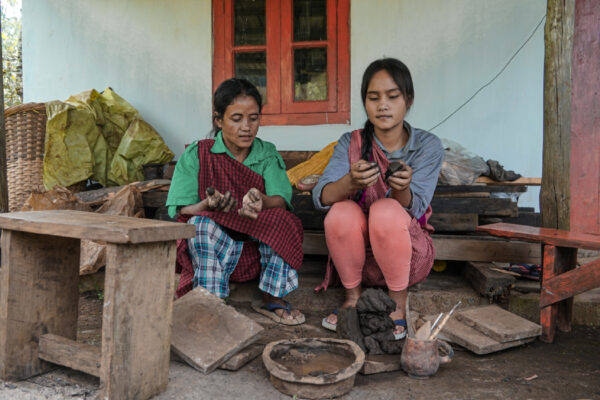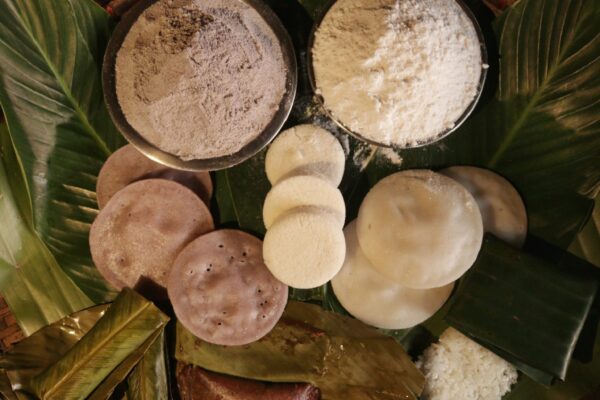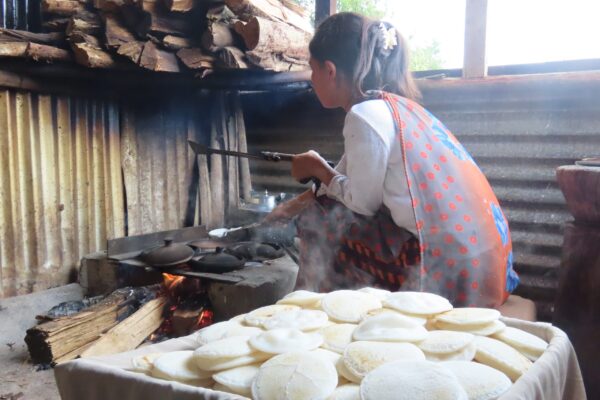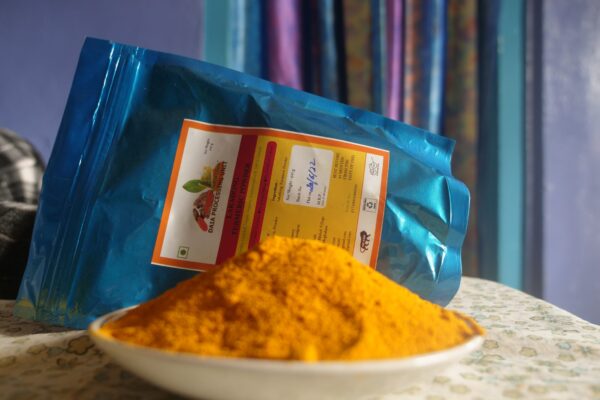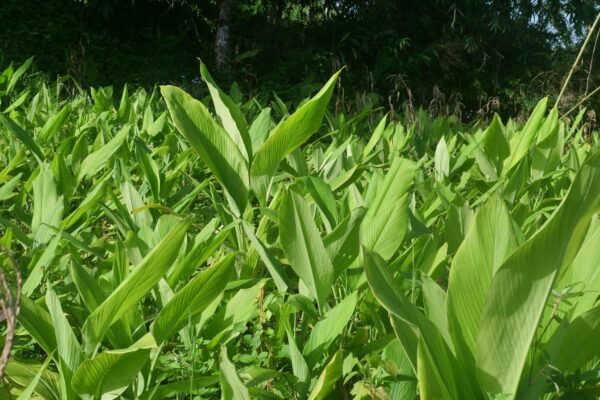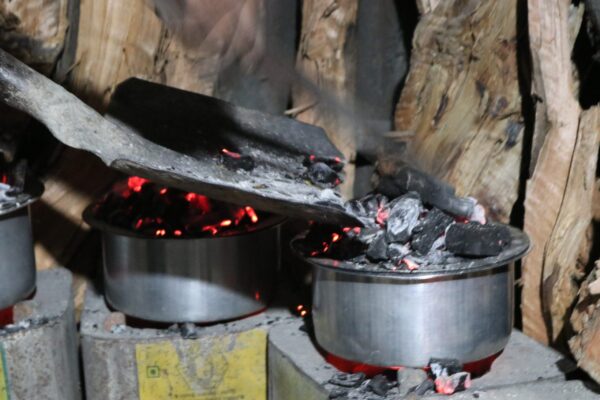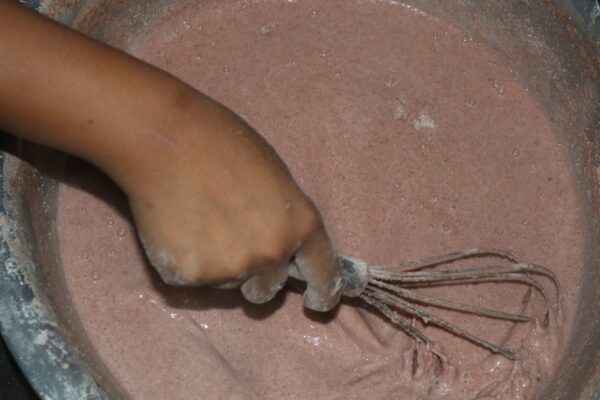 The art of making black pottery
Black pottery is the art of creating pottery, or Khiew-Ranei as it is known in the native language, with black clay combined with serpentine stone. They are created using traditional processes handed down from generation to generation. This type of pottery is distinctive not just because of what is used to produce it but also because of how it is formed, which contributes to why these pots are so different and beautiful.
LOCATION: Larnai, West Jaintia Hills
Experience Package Price: 500 INR/- per person.
Host
Roilin Pyrtuh: Roilin Pyrtyuh is a dedicated and independent woman who has taken it upon herself to carry on the age-old technique of creating black pottery. She had learnt to make black pottery from her mother, who had learned it from her mother before her, and so on. Roilin's family is one of the few remaining families in her region that practise this craft without the aid of any heavy machinery. The different pots and utensils which Miss Roilin has crafted with her bare hands are one of a kind and unique.
Contact details
Phone number: +91 8798843643
Baking Pusaw
Pusaw is a popular Khasi traditional dish, particularly in the South West Khasi Hills Area. It is produced with unpolished local rice that is abundantly accessible in the state. The village of Mawranglang, where this experience is hosted, boasts a wonderful perspective on the practice of baking pusaw, with a beautiful and scenic setting as its backdrop.
Location: Mawranglang, South West Khasi Hills
Experience Package Price: 1,000 INR/- per group (amount negotiable according to the number of people in the group)
Host
Iwandahun Nongrem: Iwandahun Nongrem, who is pursuing a bachelor's degree in English, is the third born of eight children in Mawranglang village, South West Khasi Hills District. For six years, she has been producing pusaw with her family. Since Pusaw is their family's main source of income, she has been helping her parents and at the same time, practising her baking for a considerable amount of time.
Contact Details
Phone no: 9863074568
Email: iwannongrem@gmail.com
Lakadong Turmeric Farming
Mulieh village, is well-known for its cultivation of Lakadong turmeric, an important species unique to Meghalaya's Jaintia Hills. Its curcumin level exceeds that of seven of these varieties of turmeric, providing you with several health advantages. It fights cancer and cough, decreases gastric juice, and has several skin advantages. On the way to Mulieh village, visitors can learn about the history and method of producing Lakadong turmeric, as well as have a hands-on experience with how it is grown.
Location: West Jaintia Hills
Experience Package Price: INR 2,000/- Per person
Host
Trinity Saioo: Trinity Saioo is a well-known Lakadong turmeric producer who has received the 'Padma Shri' for her contributions to turmeric farming. She is also a school teacher and an entrepreneur from Mulieh village, West Jaintia Hills District. She is well-versed in producing Lakadong Turmeric and has assisted in informing local villages and people about the different turmeric planting schemes and projects.
Contact Details
Phone no: +919383225326
Email: saioprisnity01@gmail.com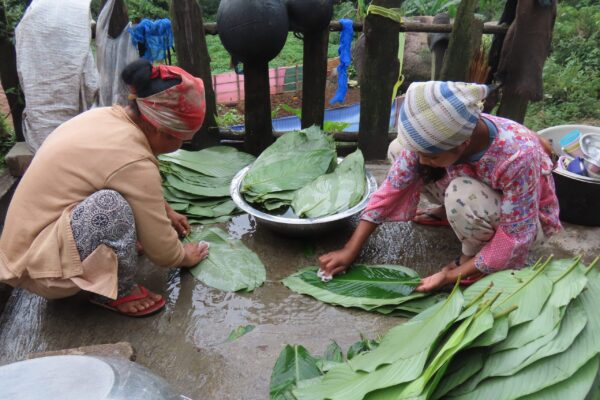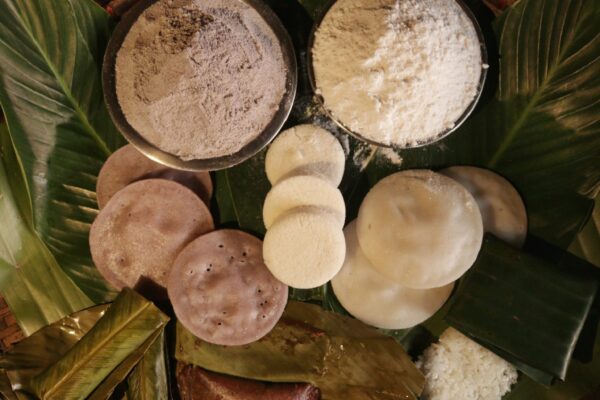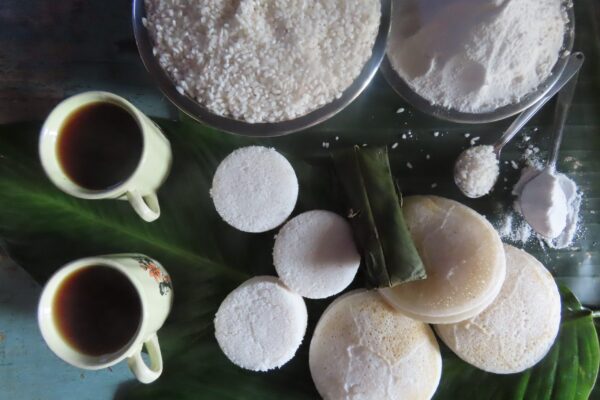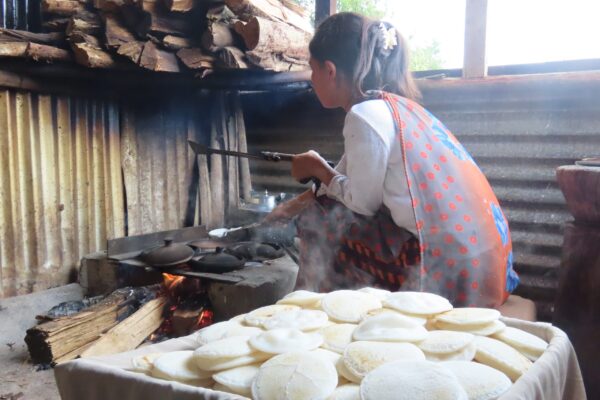 Siju Wildlife Sanctuary
Photdei is a tiny and beautiful village in South West Khasi Hills District. This community is well-known for its traditional meals and rice cakes, such as the 'Putharo', 'Pumaloi', and 'Pu-sla'. 'Putharo' is a popular food among the locals, and it is delivered to various parts of Mawkyrwat and Nongstoin. This cake is made of two varieties of rice: black rice, also known as 'Khaw-Iong', and 'Khaw Mynri', which are both obtained from Ri-Bhoi. One of the main advantages of this rice type is that its softness lasts longer, as does its shelf life.
Location: Photdei, South West Khasi Hills
Experience Package Price: Price along with tour guide: INR 500/- per person.
Host
Kilmorey Dkhar: Kilmory Dkhar is a resident of Photdei village who learnt about rice cake making from her husband, Pdiangbor Sari, who is a well-known rice cake maker in his home village of Mawryngkneng. He married Kilmorey Dkhar in 2018, and they later settled in Photdei village, where they practice a traditional way of creating rice cakes by pounding the rice in a wooden mortar. When it is made this way, the essence of the wooden mortar can be sensed in the cooked rice cakes.
Contact Details
Phone No: +91 9863457259
Email: dkilmorey@gmail.com
FAQs:
International Women's Day is a day of reflection, celebration, and action for women all over the world. The observance of this day provides a platform for women's rights advocates to bring attention to the many issues affecting women today, such as gender inequality, reproductive rights, and violence against women.
In addition to these pressing issues, it's important to recognize and celebrate the unique cultures and societies that exist around the world. One such culture is the matrilineal society of the Khasis. In this society, lineage and inheritance pass through the mother's side of the family, and women hold significant positions of power and influence in both the household and the community.
This matrilineal system has been a fundamental part of Khasi society for centuries, and it serves as a stark contrast to the patriarchal norms found in many other parts of the world. While Khasi society is not without its challenges, such as the persistence of gender-based violence, it provides a fascinating example of how gender roles and family structures can be reimagined.