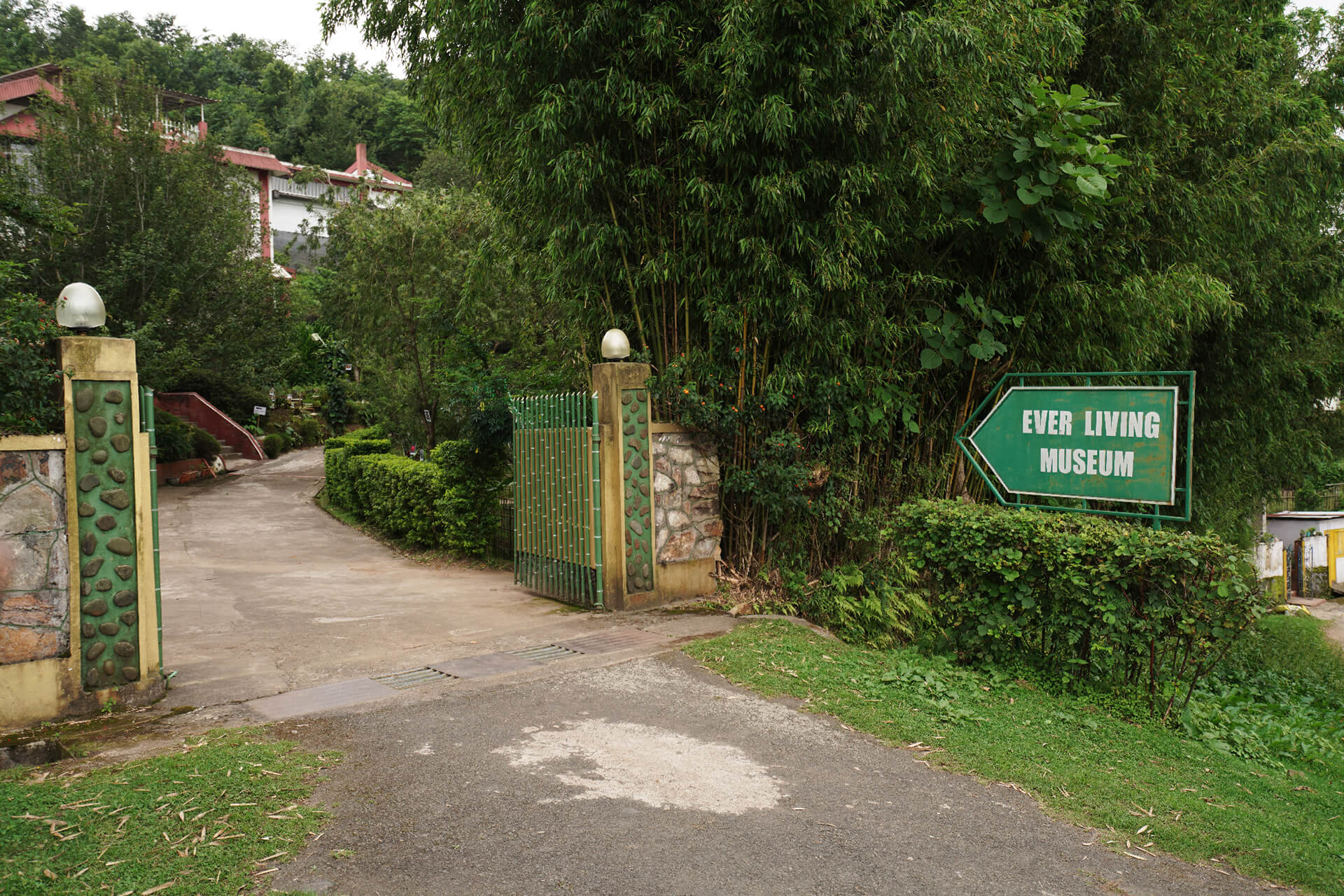 A trip to 'Ever-Living Museum', the Only Known Rock Museum in the Northeast.
International Rock Day is widely celebrated on July 13th annually for people to learn more about rocks and their importance. To commemorate this day, you can experience the heritage, culture and ecological importance of the rocks and stones found in Meghalaya with the help of Northeast India's only known Rock Museum – Ever Living Museum.
The origins and creators of International Rock Day are unknown. However, this day is celebrated to honour its benefits to mankind and to urge people to learn about the science behind different rocks and their usefulness. A rock here is a giant lump of one or more hard minerals that formed naturally and were shattered off of larger boulders.
The Ever-Living Museum: An Introduction
Mr Kyntiewbor War, owner of the Ever-Living Museum, along with his mother opened this museum on April 6, 2015. His mother provided him with the means to put his collection on display. This museum has been segmented into three sections. These sections are the garden of orchids and other interesting plant species, the main museum holding rare artefacts and materials and lastly the museum of rocks.
Before entering this museum, guests are greeted with the first item of Mr Kyntiewbor's collection of rocks, which is a huge rock sculpted in the form of a boat by the ancient Khasi people of the land.
This rock is known as 'U maw hyndai ba la ot dur kum ka lieng' in the local Khasi language. This rock is particularly interesting not only because an image of a boat was sculpted on it but also because this rock gives us an insight into the foreign influence that different cultures had on the Khasi people and how the ancient Khasi people of the land would immortalize these influences.
Who is Mr Kyntiewbor War?
Mr Kyntiewbor War, a 68-year-old man, was born in the Wahlong region of Sohra, East Khasi Hills, Meghalaya is the owner of the Ever-Living Museum in Shillong. This museum is one where Kyntiewbor's study, labour, and passion for safeguarding Meghalaya's rich cultural history and natural environment resulted in the collection of a large variety of artefacts, materials and most importantly a large collection of rare rocks. Mr Kyntiewbor himself is a very passionate and engrossing man yet, he is still a very humble and down-to-earth individual by nature. He was always fascinated and interested by the culture and heritage of his land and even more so in the rare variety of rocks and stones that lie in it. His interest in collecting and preserving rocks started when he was a very young boy. He would collect anything and everything that piqued his interest from his various adventures and tours as a young lad.
Growing up, however, Mr Kyntiewbor had known that to be a man of importance and someone who could help build and preserve his land, he would have to work and study hard to become that man. That was his inspiration which lead him to take up further studies in the neighbouring state of Assam where he had studied to become a Civil Engineer. After completing his studies, he started working as a Civil Engineer in his own state of Meghalaya where he continued to build his collection of artefacts, coins, stones, etc.
The 'Ever-Living' Rock Collection:
The Ever-Living rock museum hosts a large collection of rare and interesting rocks and stones which have been collected by Mr Kyntiewbor War across the span of his entire lifetime. Here are some prominent pieces Kyntiewbor has on display:
Location: East Khasi Hills.
Nearest Town: Shillong.
Open Hours: 11 am to 5 pm.
Local food shops are available nearby if you want to grab a meal or two.
Distance:
122 km from Guwahati Airport
31 km from Shillong Airport
104km from Guwahati Railway Station