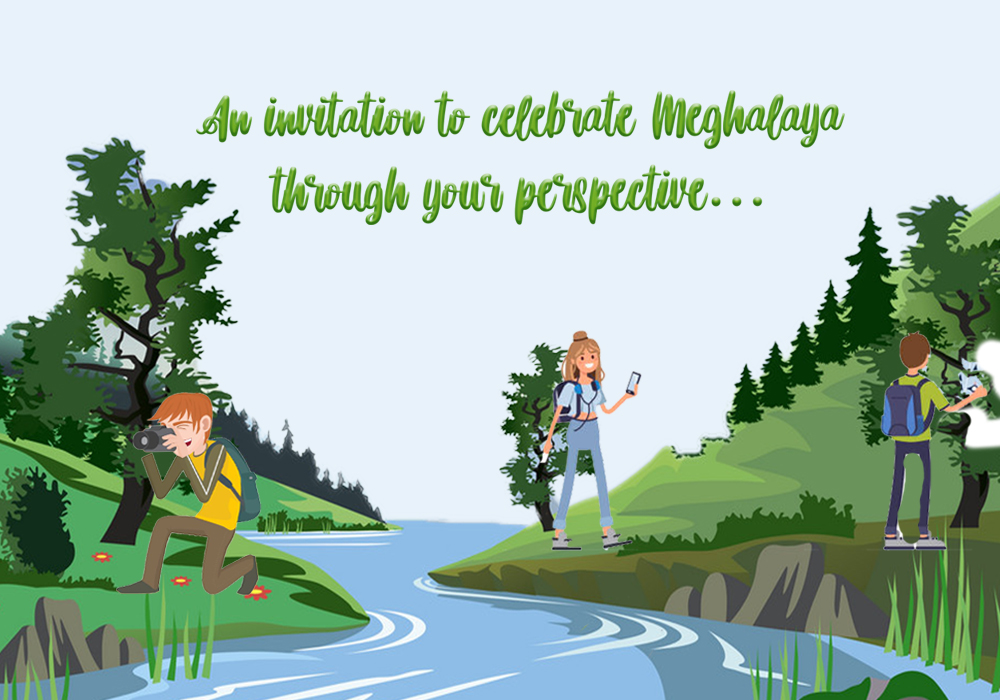 Photographers are invited to participate in the Photography competition organised by Meghalaya Tourism. The best 10 photos will be given Rs. 3000/- Prize each, apart from Gift Hampers, Certificates and the photos will be posted on Tourism website on a monthly basis.
The following are the requirements:
Photographs will be divided into two categories.

General
Theme-based (Theme will be announce every month)

All photos should be in original and above 10 MB of size in JPEG/JPG format.
A maximum of 5 entries per individual will be entertained.
All photo entries have to be emailed to meghtourismphotographycontest@gmail.com with date of photo click, name, age, phone no, and address of the participant. The location/place of the photograph submitted should be clearly mentioned.
Photos should be submitted by the 15th of each month and it must be a new shot for every month. The same photograph will not be entertained.
Meghalaya Tourism will have the right to use the winning photographs in promotional purposes in any type of Media.
The Employees of the Department of Tourism are not entitled to enter the competition.
The winning photographers will be announced on Social Media platform on a monthly basis.
For any Queries, contact
Information cum Publicity Officer
Directorate of Tourism
phiraca417@gmail.com