EAST GARO HILLS
Chisobibra
LOCATION
Williamnagar (7 kms from town centre)
THEMES
Activities, History, Sightseeing
TRANSPORT
Guwahati Airport: 188 kms
Shilong Airport: 270 kms
Guwahati Railway station: 204 kms
Enjoy a picnic at the confluence of two rivers, relax on a gentle sandy beach, dip your feet in cool waters, and soak in the verdant scenery and revelry around...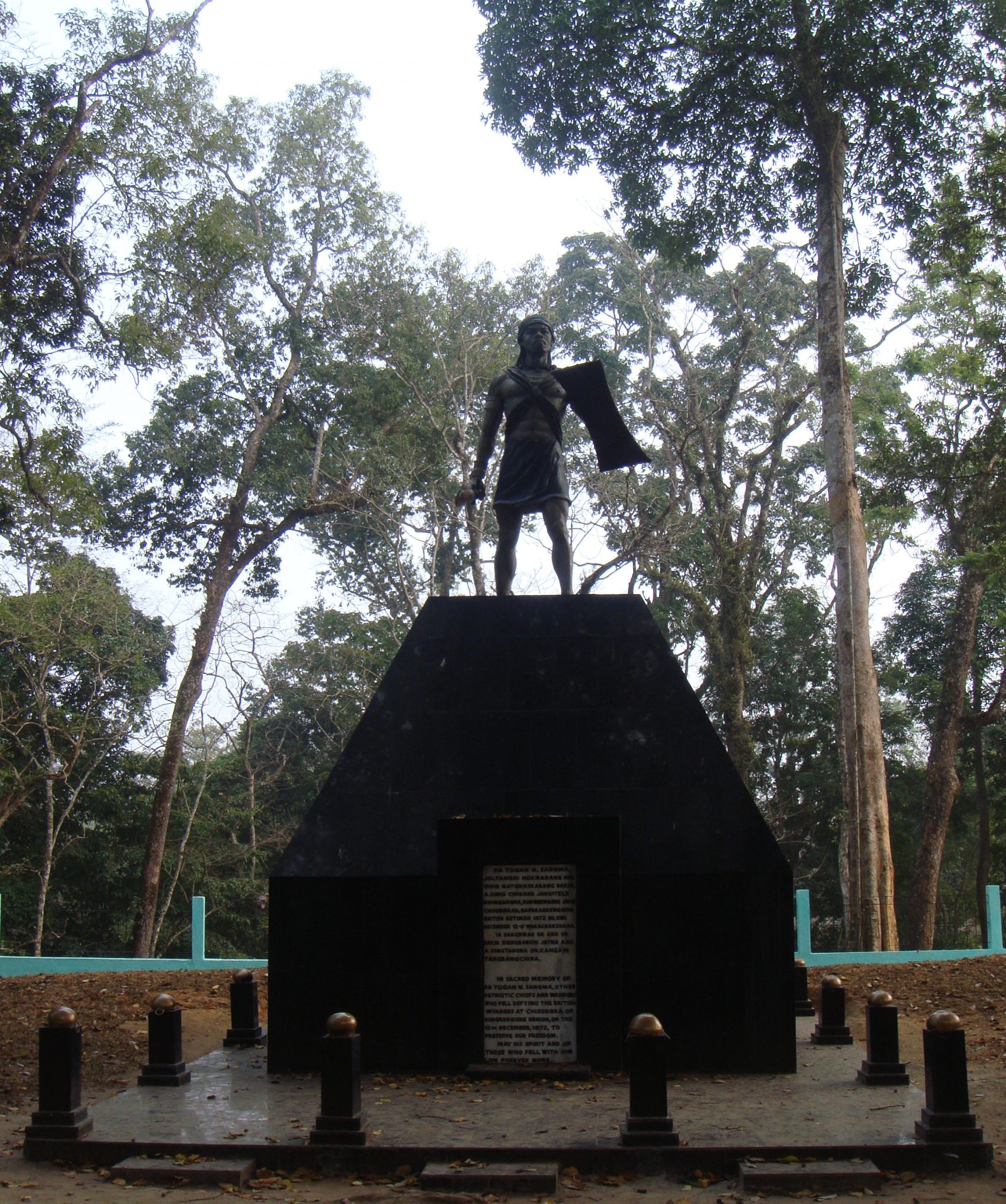 The Garo Hills are filled with legends and folklore, intertwined with the striking terrain. At Chisobibra, you can learn about the legacy of the Garo Goliath – Pa Togan Nengminza, one of the most famous freedom fighters to have emerged from these ranges. Chisobibra is where you will find a sprawling park and monument dedicated to Pa Togan Nengminza, who died in a battle against the British in the year 1872.
Chisobibra is located close to the banks of the mighty Simsang River, so you can expect some stunning scenery. Many people like to come to the park to enjoy picnics with family and loved ones. In the middle of the park, one will come across an impressive statue of the warrior and a plaque dedicated to him on the foundation. There is an important event held in Chisobibra every December (on the 12th) where the local communities come together to celebrate their traditions and history, along with welcoming the year-end festive season.
Our Location
Address :
Williamnagar-Tura Highway
Opening Time :
06:00 AM – 06:00 PM
Tourism Officer Contact No :
+91 9089621171
Email Id :
info@meghalayatourism.in