Experience
The Land of Perpetual Winds Balpakram National Park Experience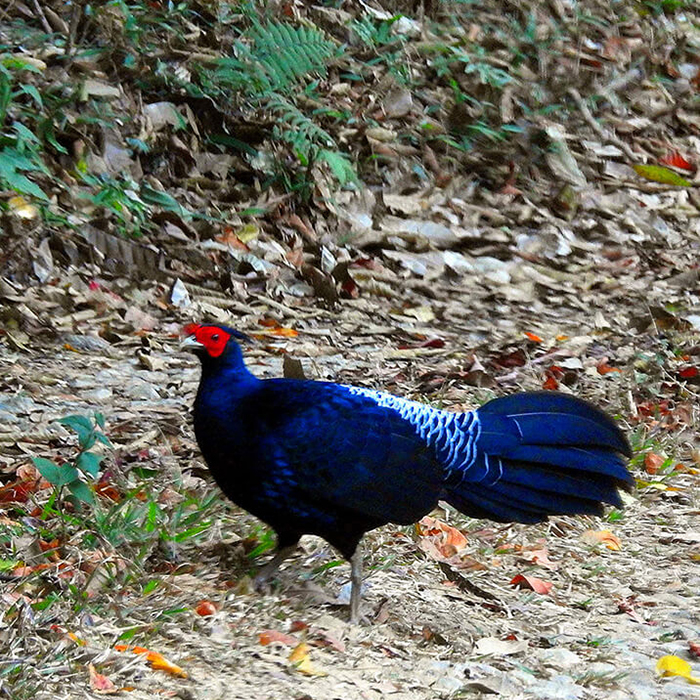 Balpakram National Park Experience
THE LAND OF PERPETUAL WINDS
Balpakram, which means the land of the perpetual winds was declared as a National Park on 27th Decemebr 1987 by our then Prime Minister, late Shri Rajiv Gandhi. Balpakram is sacred to the local Garo tribe as the locals considers Balpakram as abode of the spirits or the place through which the spirits pass through on their way to their afterlife. There are many landmarks and rock formations that has its own story to tell. The legend of 2 brothers, Dikki and Bandi and their ally, the God of lightning and thunder Goera reigns the story of Balpakram. There are numerous caves, some explored and many waiting to be explored in Balpakram area. There are many deep river pools with abundance of fishes and bird species and waterfalls in Balpakram. The trekking in the Balpakram plateau takes about 7 to 8 hours depending on the weather and local situation like animal migration etc. Trekking to Deoban lake and bat cave and back takes about 7 to 8 hours but the experience is truly worth trekking for. The crystal clear waters, frolicking school of fishes, unexplored limestone caves and dense tropical forest with variety of bird species adds colour to the trek. Balpakram National Park is 60 Kms from Baghmara and 170 Kms from Tura in West Garo Hills. Transportation facility to Balpakram is difficult are there are no dedicated transport service to Balpakram. Bus service is available only till Rongara and connecting transports are scarce. Best option is to rent a 4×4 car with driver from Tura for the entire tour.
Duration : 8:00AM – 6:00PM
Distance from Shillong : 73.8 km
No. of people : 10
Price : INR 1,000/- per person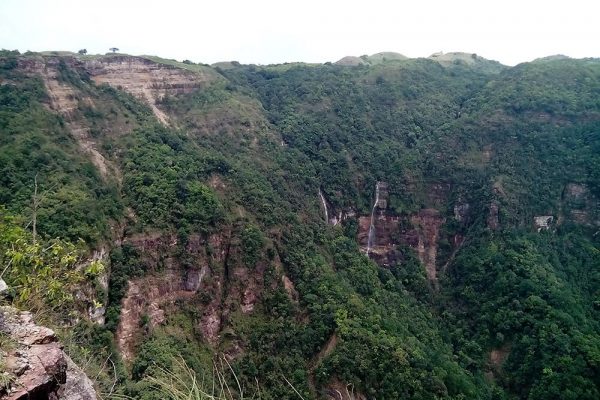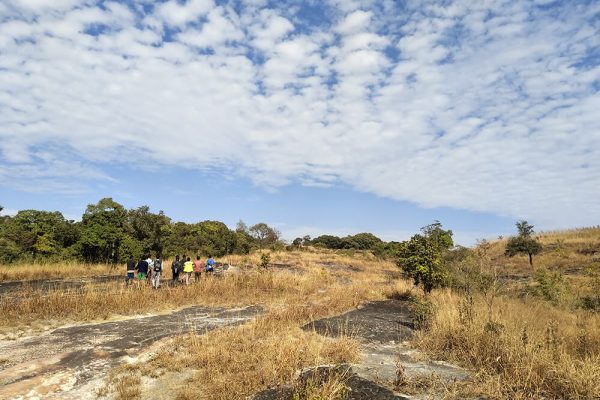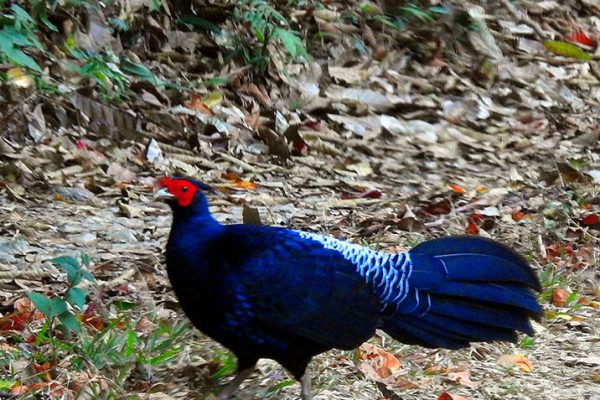 Balpakram is enmeshed with folklore and legends. The Garo tribe believe that the spirits or the departed soul passes through Balpakram on their way to the afterlife. Listen to the folktales of Balpakram. Before Balpakram was acquired as a National park, the local Garo tribe cremate their dead in Ganchi Soram hillock overlooking the yawning abyss and the plains of Bangladesh. The tourists can experience trekking at the Balpakram plateau, gaze down the abyss with tropical evergreen forest popularly called the grand canyon of Garo Hills, trek the jungle and swim in the cool waters of Mahadeo river, explore the numerous limestone caves and limestone formations. Go for bird photography or stealthily stalk your own great hornbill or khaleej pheasant etc. At the end of the day, relax at a campsite with a locals and learn more about the local culture.
Does the package include food and beverages :
NO. Fooding is extra.
If yes please provide details/If No,where can they pack their food from (Name of restaurant/Somebody's house/Shop):
Most of these homestays and lodges have kitchen facility.
If packaged food or take away are required, it can be arranged if informed in advance.
What is included :
Homestay lodging for 3 nights.
Lunch, Dinner & Breakfast for 5 pax.
4×4 SUV with required fuel for Tura – Balpakram – Tura trip.
Jungle Guide fee + Park Entry fees.
What is NOT included :
Tips.
Personal eatables & munchies.
DSLR Camera & cellphone fees.
Forest Guest House at Hatisia
@ Rs 800/- per bed per night. 5 beds available. Upgradation in process.
Nokachik Homestay at Durbeta
@ Rs 1500/- per night. Entire house per night. Can accommodate around 12 to 15 pax.
Mama Bali's Hut Homestay at Hatisia Gate
@ Rs 1000/- per night Entire house per night. Can accommodate around 10 to 12 pax.
Tin House Homestay at Hatisia Dam
@ Rs 2000/- per room per night. Can accommodate around 10 to 12 pax per room.
Duration :
4 Days 3 night (Tura – Balpakram – Tura trip)
Vehicle :
4×4 SUV (Road is not good)
Number of guests :
5 pax max (in a 4×4 suv)
Best months(s) to visit :
Late October to April.
Experience Package Price (per day/overnight) :
Rs 40,000/- for 4 days / 3 nights for 5 pax (@Rs 2,000/- per person per day).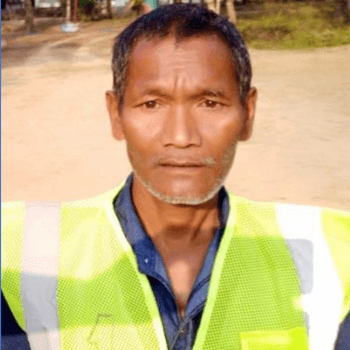 Experience hosted by : Shri Balison A. Sangma
Know your host : Balison A. Sangma is a resident of Bonbera village near the Balpakram National Park under Rongara C&RD Block in South Garo Hills District of Meghalaya. Shri Balison Sangma is also the owner of a small homestay hut near the Balpakram gate in Hatisia locality. He is also the President of Balpakram Tourist Guide Society formed in the year 2018. Sangma is also one of the most experienced local tourist guide and a great cook.
Language : English / Hindi / Bengali / Assamese
Contact with the Host:
Phone No. : +91 9862912547
Whatsapp
SMS