Experience
In The Lap of Nature Chandigre Village Experience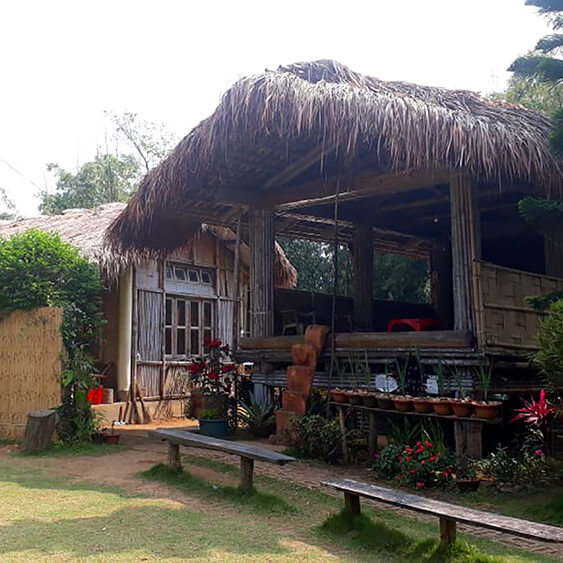 Chandigre Village Experience
IN THE LAP OF NATURE
Chandigre Rural Tourism Resort is a small but ideal place to escape from hustle and bustle of daily city life. Nestled in the foothills of the Nokrek range, the resort is ideally located with well-connected road right up to the main gate with ample parking space. The resort is in the center of Chandigre village, with tea garden and coffee plantations all around. Here, the visitors can stroll barefoot in the soft grassy lawn of the resort and relish the locally made fruit juice and wine. The resort also features a "Nokpante" (Traditional bachelors' dormitory of the Garos) and several independent guest houses built in the style of Noka'chik (a traditional long house of the Garos) which has 2 rooms with attached bathroom and balcony. Chandigre Rural Tourism Resort is situated two kilometers (km) from Oragitok village trijunction on old Tura to Williamnagar main road. Tura is further 28km away.
Duration : 8:00AM – 6:00PM
Distance from Shillong : 73.8 km
No. of people : 10
Price : INR 1,000/- per person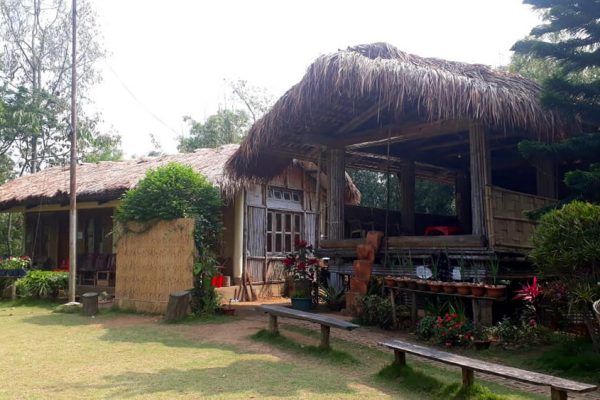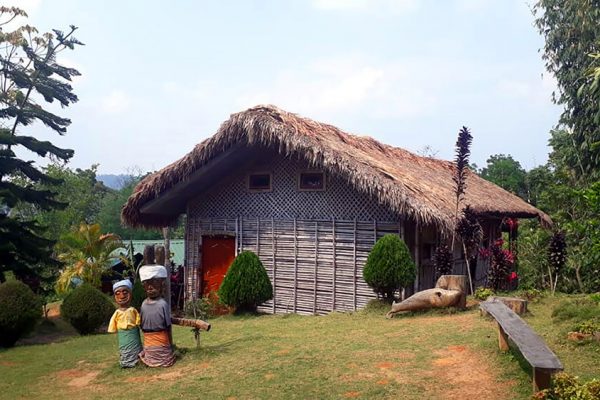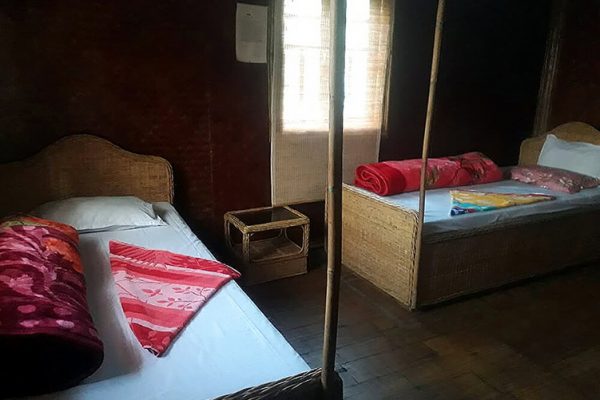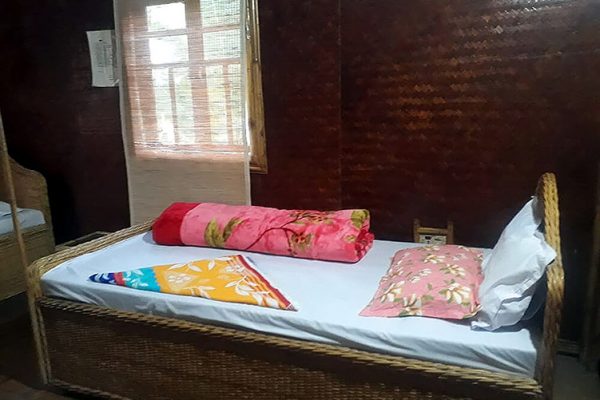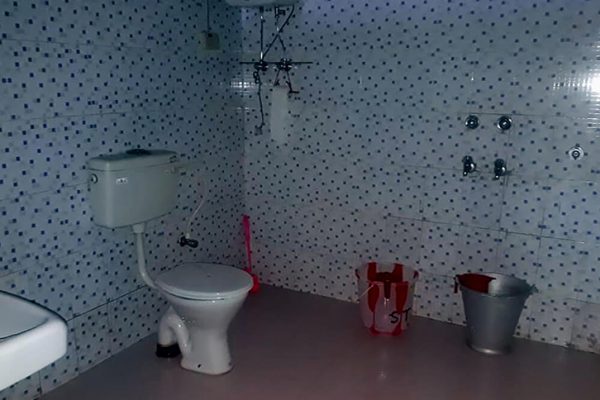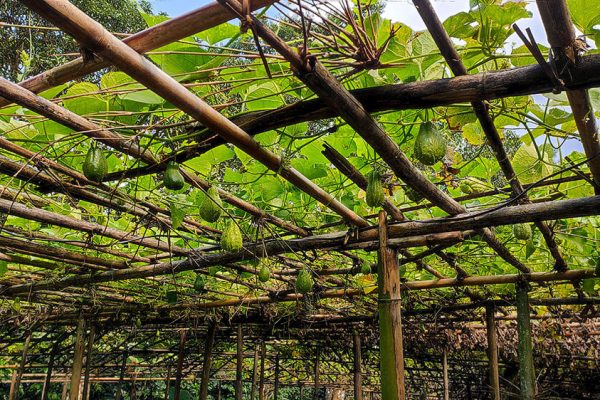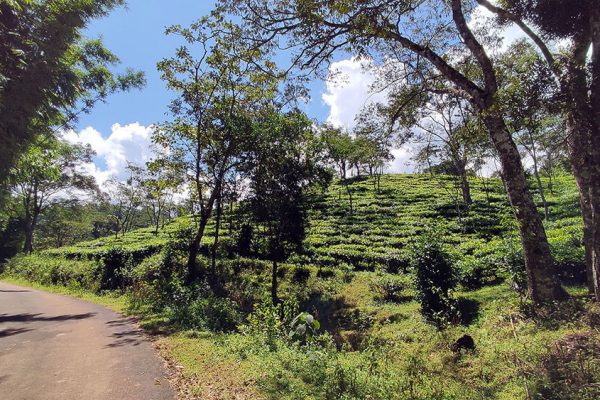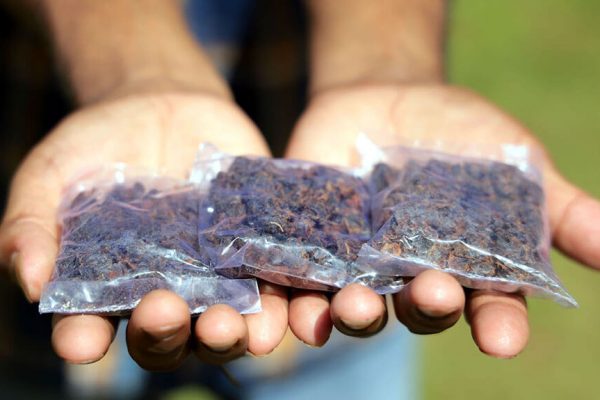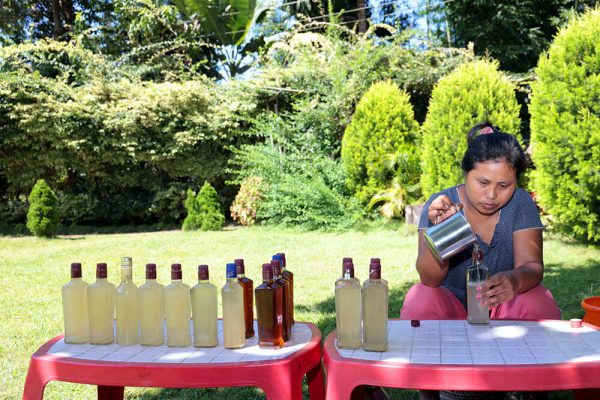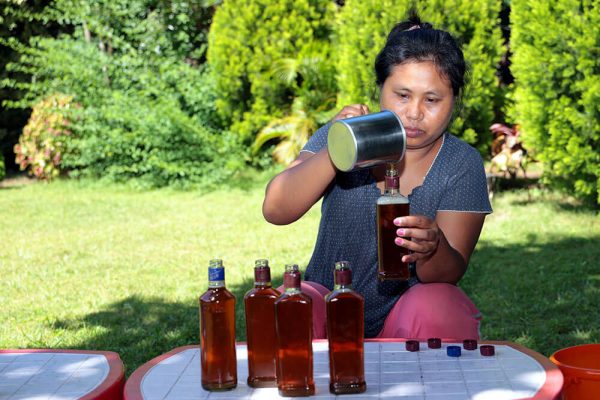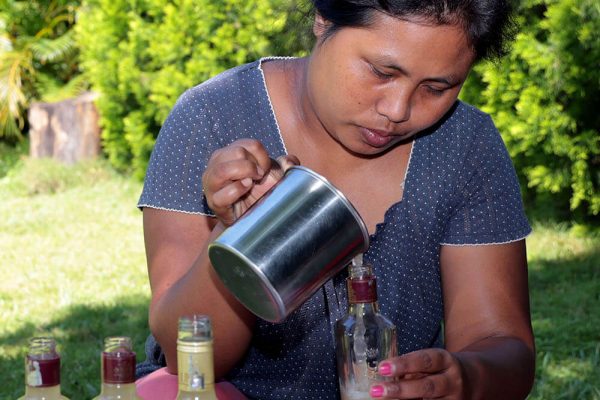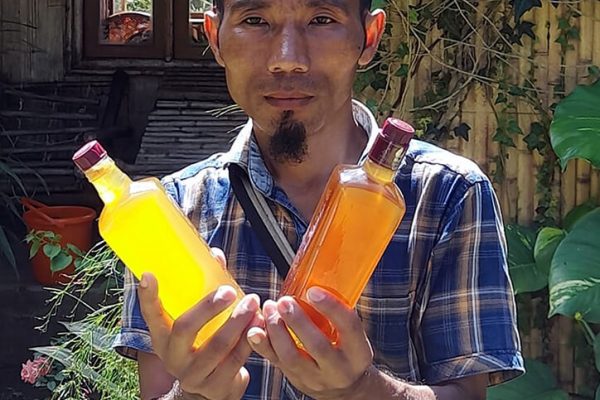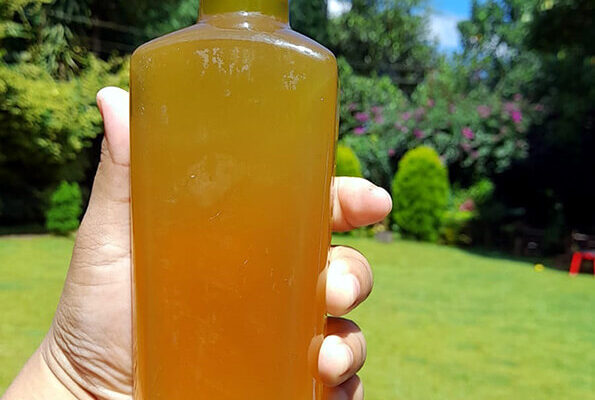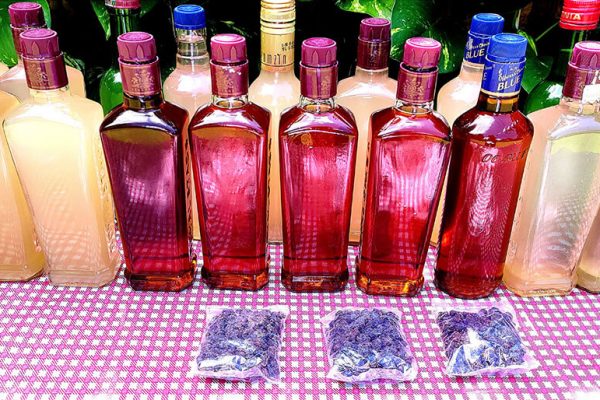 Chandigre Rural Tourism Resort offers lot of activities ranging from Trekking to Nokrek National Park (9 Kms from the resort), experience the village life of the Garos in Chandigre, Explore the tea gardens and coffee plantations, Witness the processing of tea leaves and coffee beans, Pluck your own vegetable from the organic squash orchard, explore the orange gardens and taste the sweet organic oranges (during winter) and other citrus fruits of the season, experience the fruit wine making process, witness the honey harvesting process and taste the sweet organic honey right from the hive. You can also make Chandigre your base camp and explore the other nearby tourist destinations like the Rongbang Falls, Songkal Wari Open River Fish Sanctuary, Rombagre Picnic spot, fishing & swimming in Simsang river, visit the Hoolock Gibbon rescue centre at Chinabat, 100 Drums Wangala Festival (seasonal) at Asananggre Playground, Jungle trekking at Nokrek National Park, Exploring the Daribokgre village and many others.
Does the package include food and beverages :
NO. Fooding is extra.
If yes please provide details/If No, where can they pack their food from (Name of restaurant/Somebody's house/Shop) :
Chandigre Rural Tourism Resort have dedicated kitchen & dining room on site. If packaged food or take away are required, it can be arranged if inform in advance.
Name :
Chandigre Rural Tourism Resort Lodge / Guest House
Price (per night) :
INR 2,000 per night (Each lodge / guest house has 2 rooms with an attached bathroom)
What is included :
Guest house stay for 2 nights (1 room with 2 beds)
Vegetarian Lunch, Dinner & Breakfast for 2 pax
Duration : 2 Days 2 night
(example: 5 hours or overnight)
Number of guests : 2 to 8 pax
Best months(s) to visit : Chandigre is accessible all year round but activities may depend on season and month of the year.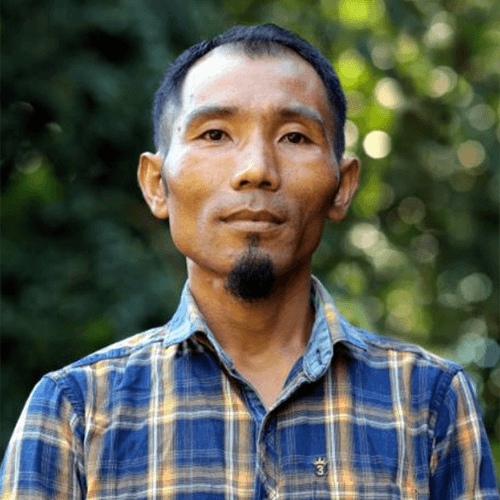 Experience hosted by : Sarkline T. Sangma
Know your host : Sarkline T. Sangma, a dedicated and experienced local guide as well, is a native of Chandigre village in West Garo Hills District under Rongram C&RD Block. He is the Manager of Chandigre Rural Tourism Resort established in the year 2013. He is also an experienced beekeeper and fruit juice & fruit wine maker without using yeast.
Language : English / Hindi / Others
Contact with the Host:
Phone No. : +91 7005312079
Whatsapp
SMS